Coffee Chat with the expert series
Corporations
A coffee chat with the expert

Please complete the short form below.

Watch on-demand: Unlock the power of VAT reclaim automation
Each year global corporations are losing several billions of cashflow due to missed or incorrect VAT reclaims on their travel expenses. In addition, manual and inefficient VAT recovery processes generate high internal costs and create risks of non-compliance.
To shed the light on this complex and critical topic, we have invited a partner specialized in taxes and VAT reclaim automation: VAT4U .
Join us for this 30-minute informal and interactive session to learn about:


the challenges and risks associated with travel expenses VAT reclaim
how automation can help you overcome these challenges and avoid the risks
the prerequisites for successful automation of the reclaim process
tips and tricks to quickly start saving money on your travel expenses VAT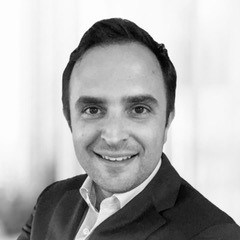 Damien Moras
Founder and Managing Director, VAT4U
Armed with an academic background in business administration and finance, Damien has more than 12 years of consultancy experience with a strong focus on strategic costs optimization and financial risk mitigation strategies. He has managed strategic projects for large corporations across different regions, including digitization of the tax function. Damien co-founded VAT4U with the core commitment of improving the way corporations recover VAT.
A coffee chat with the expert series
In these short, informal and interactive sessions, you can learn about the latest trends in business travel payments and spend management digitalization. You also have the opportunity to raise your questions to experts from Amadeus and our global partners. The sessions are taking place on Thursday every three weeks.

Did you miss one session? No worries, you can watch them here: